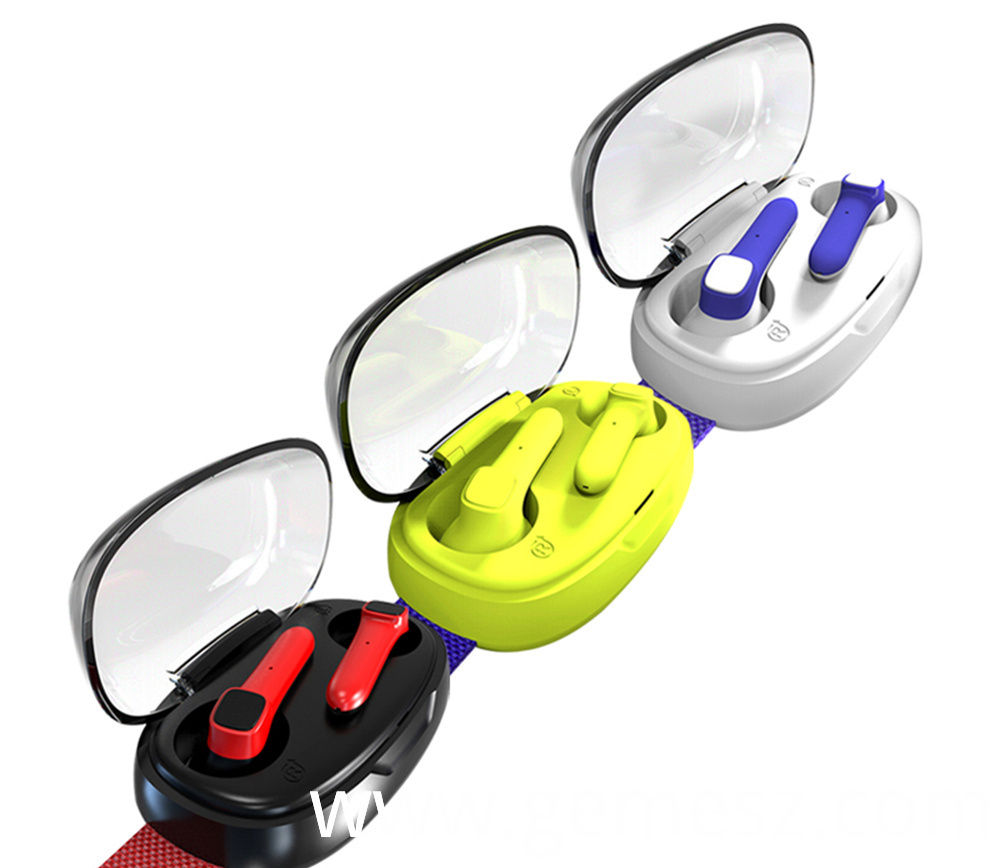 1. No buttons, fingerprint touch design, one-button control of mobile phones.
2. Support binaural HD calls to make calls clearer
3. Mini Potable design for easy carrying
4. Using Blue tooth 5.0 chip, the connection is faster, the transmission is more stable
6. Intelligent HD noise reduction for a more comfortable listening experience
7. Double-eared split design, two connection methods, single ear or binaural use, double channel .
8. IOS power display, support iPhone mobile phone to view real-time power at any time
9. Automatic pairing, widely compatible with IOS/Android devices with Bluetooth.